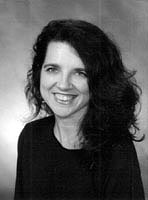 "When Mel Gibson's The Passion of the Christ was released two years ago, something strange and unprecedented happened. The secular news media could not get enough of the Gospels. Of course, this mass Bible study had a twist and a purpose: to show how Gibson got it wrong.

...


The Da Vinci Code coverage hasn't asked a similar question. It hasn't asked, "Is what The Da Vinci Code says about Jesus accurate?" Instead, it presents the picture we're used to: The defensive Christians taking stuff way too seriously. Questions being raised about the accuracy of the story aren't being directly addressed, unlike the way the secular media outlets expressed great concern that the story of Jesus be accurately and fairly portrayed on film.
Sure, there's a slight difference in genre, but the fact is, The Da Vinci Code presents its theories authoritatively, and a startling number of readers embrace them as such. I've stood next to people studying copies of Leonardo's Last Supper talking to each other about the figure to Jesus' left and how, "Everyone knows that's Mary Magdalene now." "

Popular Catholic blogger, author and sometimes apologist
Amy Welborn
writes
a piece in today's USA TODAY
.
Amy also contributes to USA TODAY the
Da Vinci Code's 5 Biggest Flaws
.